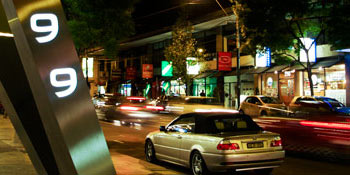 SY Wealth Management
Choosing the right partner to manage and grow your wealth and investment portfolio is a key component in ensuring your finances are structured in the most rewarding manner.

Our team of experienced and qualified financial advisors can work with you to develop a strategy that best suits your lifestyle, while setting you on the right path to live the life you want now and in the future.
Our financial advisors offer personally tailored financial advice and are responsible for assisting you along your lifelong journey, helping you achieve your financial objectives.
With a team of experienced and dedicated financial advisors, SY Wealth Management is your ideal wealth management and growth partner. Please contact us today to find out how we may be able to assist you with the following services:
Savings Plans and Budgeting
Debt Management Services
Superannuation
Asset Protection
Estate Management
Investment Advice
Insurance Advice
SMSF Advice
SY Wealth Management is a member of Association Financial Advisors (AFA) and Financial Planning Association (FPA) whose code of ethics ensures our client's interests are served before our own.
SY Wealth Management is an Authorised Representative of Count Financial Ltd ABN 19 001 974 625 AFSL No. 227232 which is 85% owned by CountPlus Limited ABN 111 26 990 832 (CountPlus) of Level 8, 1 Chifley Square, Sydney 2000 NSW and 15% owned by Count Member Firm Pty LtdACN 633 983 490 of Level 8, 1 Chifley Square, Sydney 2000 NSW. CountPlus is listed on the Australian Stock Exchange. Count Member Firm Pty Ltd is owned by Count Member Firm DT Pty Ltd ACN 633 956 073 which holds the assets under a discretionary trust for certain beneficiaries including potentially some corporate authorised representatives of Count Financial Ltd. The information on this web page is not advice and is intended to provide general information only. It does not take into account your individual needs, objectives or personal circumstances.